TribeMeet 2023
When? 23rd and 24th September 2023.
Where? Newark Showground, NG24 2NY, UK.
How much? £46.69 (£45 + £1.69 PayPal fee) per person for 2 days.
What extras do I get? Dedicated campaign booklet and goodie bag (contents tbc)
Can I camp? Yes! This year you can! £30 per pitch for the weekend.
Are you excited? YES!
Who are you? We are a strictly not-for-profit wargaming club. All monies collected go purely towards running our events.

Reserve a Ticket
Weekend Ticket (£46.69 per person (including £1.69 PayPal charge) for full weekend)
Weekend Camping Pitch (£30 per pitch for full weekend)
Please ensure you add your YakTribe username in the notes on PayPal so we can ensure your ticket is allocated correctly.
Please pay via PayPal "friends and family" option to avoid additional charges.
If you need to send money for anything beyond tickets, or would simply like to donate to the running costs of our events, please use the donate button below.

The Event
Join fellow Yakkers at the Newark Showground, NG24 2NY, UK on the weekend of 23-24th September 2023 for the YakTribe event of the year. We'll be playing a bespoke Necromunda campaign using the free Necromunda Community Edition rules (NCE) to play out a gripping campaign devised by the most fiendish minds from the YakTribe, er, tribe.
Your ticket guarantees you entry to the event, which this year will be held at the Newark Showground in the Sir Stewart Goodwin pavilion. We will also have use of the adjoining Sheldon suite, which will be used as a break-out room and during the evening, some other games which people may want to bring. The cost of the ticket is £45, that's £22.50/day, and we have the facilities for the entire 48 hours, with gaming continuing into the silly hours if you would like too!
Food is not provided as part of the ticket price, but there are many local eateries nearby including all manner of fast food restaurants, supermarkets and cafes. Tea and coffee making facilities will be available at the venue.
For more information, visit the TribeMeet 2023 thread on YakTribe.
Join the Tribe!
You must be a member of YakTribe to attend the event. Want to be a member of the number one Yak-based Necromunda fandom in the universe? Not a member yet? No problem! Join our vibrant community for FREE using the link below:
The Venue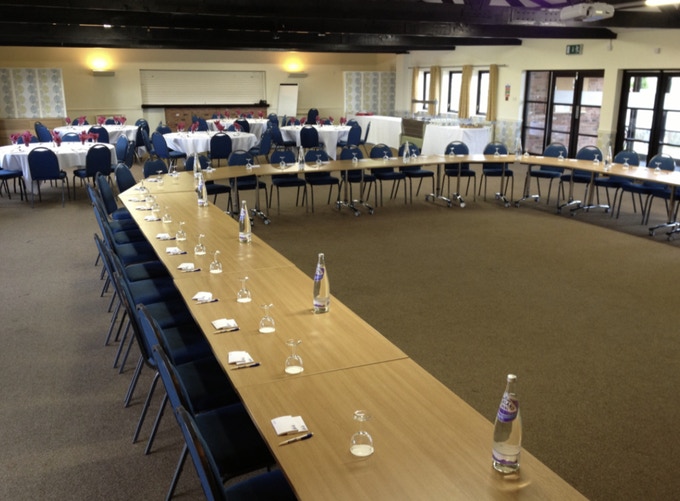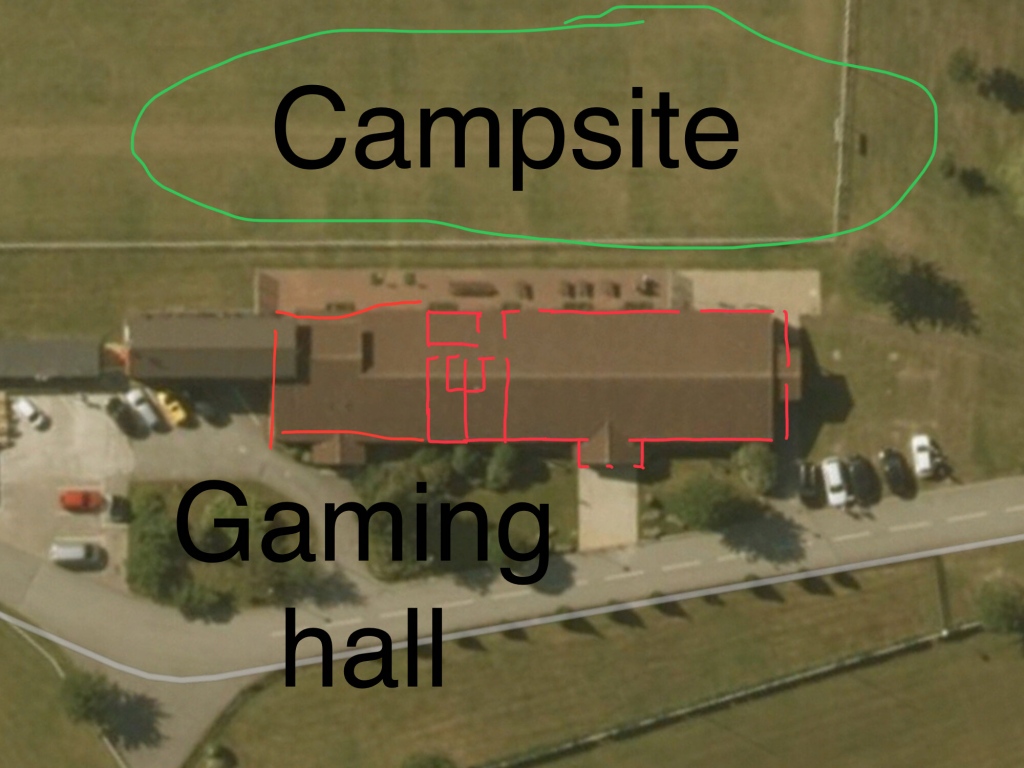 Campaign Book
We will be producing a digital campaign book for the event, detailing all the background and rules for the campaign. Take a look at the one from a previous event: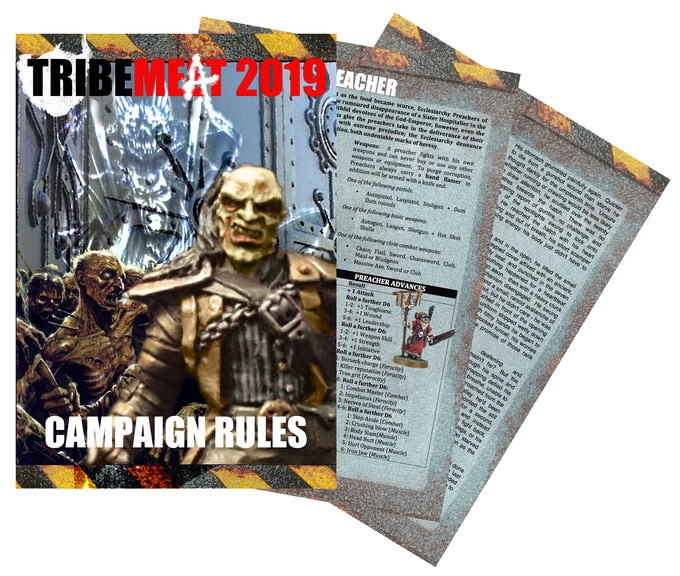 The Story Continues…
Coming soon….
Immerse yourself in high-quality fan fiction and background fluff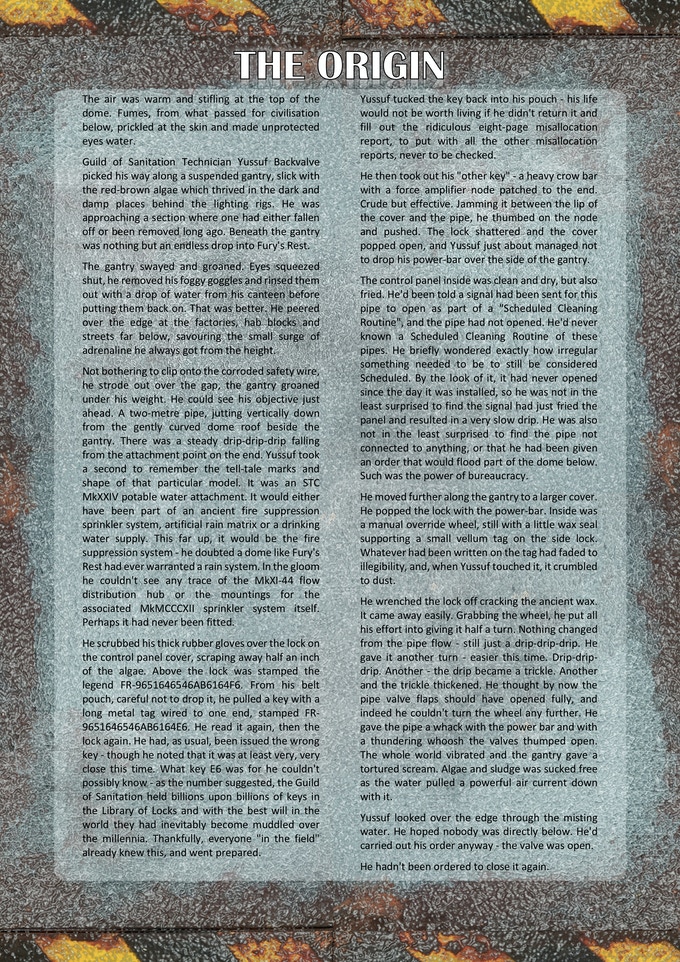 The Golden Yak is a painting competition for all the attendees of TribeMeet – this year the only way you can enter this prestigious event is to get a TribeMeet ticket and bring your minis down. Categories are:
The Fourth Annual Golden Yak Awards! 
Best Gang – Enter any game-legal gang from Necromunda Community Edition (NCE).
Best Hired Gun – Best single hired gun form any official edition of the rules.
Open Competition – Got something that doesn't fit? Enter it in the open competition, no holds barred, blow us away with your talents!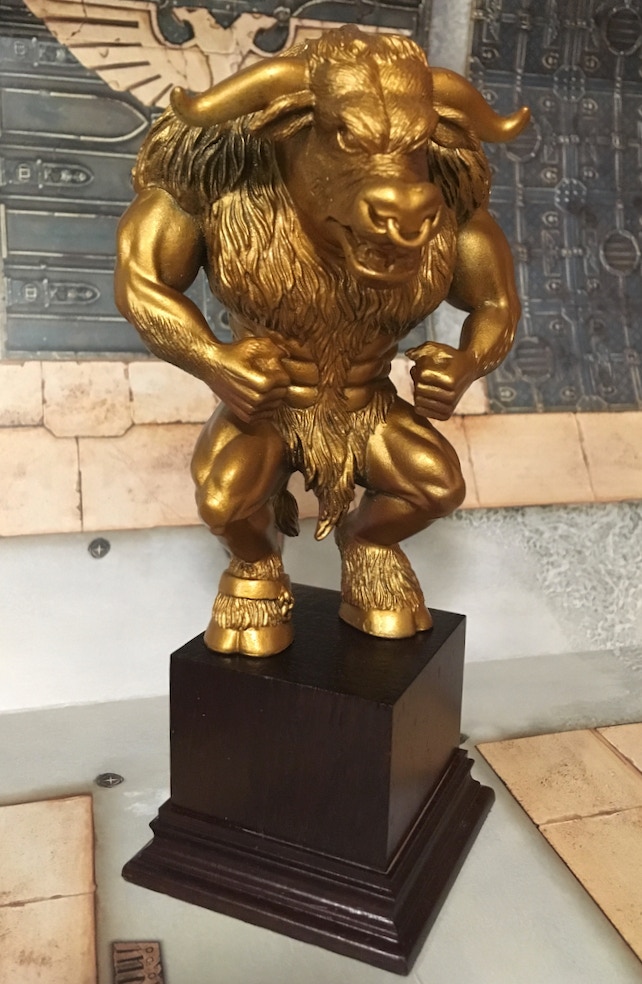 Rules: Competitors may enter any number of categories, but only once per category. Models must have been painted by the individual entering. Only attendees of TribeMeet may enter. Competitors may use any models/parts from any miniatures range. No nudity or offensive gestures/material please, YakTribe is a family friendly community!
How it works: All entries are to be photographed on the Saturday Morning by 12:00. Entries will be uploaded to the YakTribe website. Votes will be gathered live until 16:00 on Sunday, then the Golden Yak prizes will be announced along with the overall event prizes. There will be a winner for each category, and the overall competition winner will have their name scribed on the coveted Golden Yak Trophy!
Have a look at the winners from previous TribeMeet events for an idea of the standard to beat. (coming soon)
---

THUNDERCUBE!!!
The THUNDERCUBE!!! is a multiplayer, last-man-standing battle royale where you pit your erm, pit fighter in mortal combat. This is a game designed and written by our own community. Anyone can enter their pit fighter on Saturday morning, and short, brutal matches will be happening throughout the two days in parallel with the main campaign. Will your champion be victorious and gain the honour of having their name permanently painted on to the hallowed walls of the THUNDERCUBE!!!?
Defeat opponents, acquire fans, lose fans, gain experience, hire coaches and a good medic. Battle your way to freedom and earn a truck load of creds doing it in the THUNDERCUBE!!!
Follow the link for our community-made rule book:
THUNDERCUBE!!! Rulebook free download
THUNDERCUBE!!! rules are currently under revision, there will be some minor alterations and correcting of errata of pit-hazards. These will not affect the overall play so please feel free to dig in and play a few practice games before you arrive. Remember the Golden Rule which will NEVER change: 5 Men enter, 1 Man leaves.

A Word From Our Sponsors
We'd like to thank these fantastic organisations for providing us with prizes and scenery for the event. Please click on the links and visit their web stores, they do some amazing stuff!



Legal Stuff
We are not for profit. The organisers aren't doing this for a profit. We do this because we love the game and the community. All money raised goes towards the hall, terrain, rule packs and prizes. Anything left over is kept for the next event, and even the organising committee pay their ticket price.
In the very unlikely event that anything you bring to the event is stolen or damaged, this includes but is not limited to models and scenery, this is at your own risk. The organisers accept no liability.
Please be respectful to the owners of the premises, other participants and their property. Ask before you touch any models or equipment and if you borrow something, please return it as soon as you are done. If you break something, or find something that is damaged, please inform a committee member immediately. Please place any rubbish in the bins provided or take it home with you.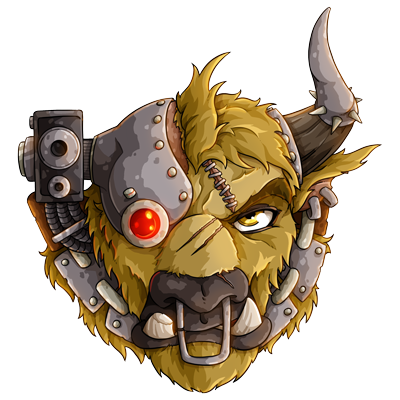 Join the Tribe
YakTribe is a tabletop gaming resource and community. Therein you can find info on your favourite miniature and board games, find others playing these games in your area, manage your battles and tournaments, discuss the games on the community forums and even manage your games online.
Join us here: